THE WISCONSIN.PROPERTIES REALTY TEAM

Paul Halberg
REALTOR® / Broker
608-778-0996

Linda K. Wickham
REALTOR® / Broker
608-778-3507

Cheri Brunton
REALTOR® / Broker
608-732-7384

Hannah Haas
REALTOR®
608-642-3442

Brady Conner
REALTOR®
608-604-1983

Cheyenne Lenz
REALTOR®
608-732-9954

Courtney Fritchen
REALTOR®
608-214-0195

Karri Calvert
REALTOR®
608-574-5429

Wisconsin.Properties Realty, LLC is a fast growing family owned Real Estate Brokerage operated by the Husband and Wife REALTOR® Team of Paul J. Halberg, REALTOR®, Broker, ABR®, e-PRO® & Linda K. Wickham, REALTOR®.

Paul & Linda approach every transaction their Real Estate Brokerage handles with the goal of living up to their trademarked slogan It's All About Service™. They believe service above and beyond what is expected is how Professional Realtors® differentiate themselves from the crowd.
---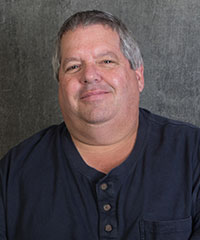 Paul is a Licensed Wisconsin REALTOR®, Broker, ABR®, e-PRO and a member of The Realtors® Association of South Central Wisconsin, Wisconsin Realtors® Association, National Association of Realtors®. As a part of Wisconsin.Properties Realty, LLC's marketing strategy Paul maintains Premium Broker Accounts with Zillow, Trulia & Realtor.com. With closings in 12 Wisconsin counties, and well over 12 million dollars in sales in the last several years Paul is focused on Client Service. He lives the firm's motto "It's All About Service".

Paul was born and raised New York City, spent summers and winter weekends in the Pocono Mountains of Pennsylvania and fell in love with life outside of the hustle and bustle of the big city. In his late teens, he attended college in Dallas, Texas, where he met his wife Linda.

In his early twenties Paul moved to Maui, Hawaii where he lived for over 23 years. He spent nearly a decade in the service industry before starting his own IT Development & Services Company. Through his IT Company he was a major contributor to the development of one of Hawaii's most successful independent real estate brokerages that regularly does over 40 million dollars in annual transactions.

In late 2010 Paul moved to Platteville Wisconsin from Hawaii to be closer to his then girlfriend and now wife Linda.
---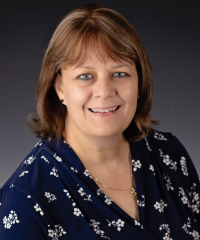 Linda is Licensed REALTOR® successfully co-managing the fast-growing Real Estate Brokerage, Wisconsin.Properties Realty, LLC she owns with her husband & Broker, Paul Halberg. The tagline of our firm is "It's all about Service". Linda is passionately applying customer service, ethics, regulatory, business and IT skills gained during 15 years of global leadership and Program Management to the growth of their Real Estate Brokerage.

Linda's background includes extensive project management and services delivery in demanding, globally distributed environments.

Linda is a Program Manager at Esterline AVISTA Engineering Services actively expanding the Aerospace and Defense engineering services offered to AVISTA's clients.

Before joining Esterline, she led complex software integration projects as World-Wide Vice President of Professional Services at Esker, SA. She has a hands-on style in working with team members, colleagues and clients with an emphasis on getting things done right the first time.

Linda is a certified Project Management Professional, and holds both Bachelor's and Master's degrees in Computer Science from the University of Wisconsin, Madison. Go Badgers!
---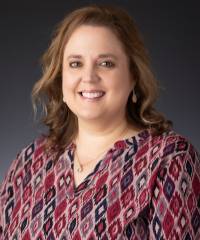 I have been a REALTOR since 2004 working in Platteville and the surrounding area. I grew up on a farm in Southwest WI and know the area very well. I love country/small town living and that's why I've stayed in the area, even after graduating from UW Platteville in 2002. There's no place like home, and that's how I feel about the scenic beauty of the driftless area. I've sold lots of property over the years and take great pride in helping to make these important transactions as smooth as possible for everyone. I want all my clients to feel comfortable with calling or asking questions anytime. I am very detail oriented and want to customize my services to best meet your needs.

Already an investor in income properties or considering becoming one? I have extensive knowledge in Property Management and have handled leases for approx. 100 income based subsidized rental properties at one time. I have also managed several market rate rental properties. I am always happy to share my knowledge and experience with my clients.

When not working, I love to spend time with family, especially my nieces and nephews, visit friends, cook or bake, read, and visit new places. I joined Wisconsin Properties Realty in November 2018. Whether buying or selling, I look forward to helping you achieve your goals!
---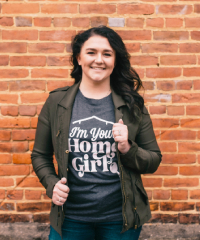 I received my REALTOR license in August 2019 but have been in sales since I was a young girl. I grew up in SW Wisconsin and am very proud to call Lancaster my home. I live there with my husband and our two fur-babies. I graduated from Southwest Wisconsin Technical College with my Associates in Business Management in 2018. I have an extensive background in sales, finance, and customer service.

I thrive on the moment when clients find out they are reaching a long-time goal. The happiness, smiles, and joy are the reason I love what I do. I strive to make the process as easy, fun, and effortless as possible.

In my free time I enjoy traveling, spending time with my husband, friends, and family, cooking, binging Hulu and Netflix, and taking walks.
I cannot wait to help you find your perfect home or your home it's perfect new owner!

---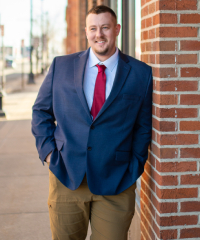 Brady is from Wisconsin River Valley & Driftless Areas of SW Wisconsin. He grew up enjoying the hunting and outdoor lifestyle that these special places offer. He owns and operates his own business, Ultimate Ambush, LLC, a SW Wisconsin Guided Whitetail Hunting Company as well as managing and developing 1,800+ acres under lease to be prime hunting lands. If you are looking to Sell or Buy the perfect hunting property or looking for land you can develop as hunting property Brady is man to speak with. Brady would also be very happy to help you find your dream home or starter home. Did I mention Brady has owned, remodeled and sold his own homes and is also a Licensed Plumber.
---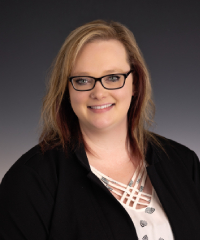 Cheyenne is a native to Southwest Wisconsin. She was born and raised in Platteville WI. In 2011 she received her CNA license at SW Tech and in 2017 went back and got her Medical Assistant degree. She currently works as a Pharmacy Technician in Lancaster WI. She is happily married with two wonderful children. Cheyenne and her family have lived in Lancaster area of SW Wisconsin for the last 9 years. She has a love for animals of all kinds. And as a family they enjoy the simple rural life including activities such as: fishing, hunting, camping and being outdoors as a family. While She is new to the real estate business, she has a long history in customer service and has always found enjoyment in helping people and is dedicated to helping you find your dream property!
---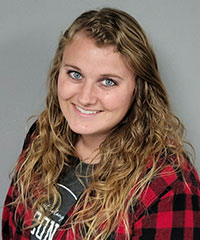 Courtney was born and raised in Racine County in SE Wisconsin, but spent many of her childhood summers making memories with her family in Adams County in Central Wisconsin. In 2017 Courtney, her husband Andy and their 3 children relocated to Southwestern Wisconsin and purchased a small farmette near South Wayne. After selling the farmette in 2021 and some road trips and family time in sunny Florida, Courtney and her family purchased 14+ acres near Browntown in Green County Wisconsin and are in the process of building their forever home and family farmette with their now 4 children.

Courtney enjoys raising Hereford cattle, Berkshire pigs, chickens (and children!) on her family's new first generation farm. She is an active member of the Green County 4-H Club and Green County Beef Producers. In her free time, she enjoys gardening, horseback riding, camping, hunting, and traveling to visit her relatives up-north.

Are you looking for a farm, acreage, or rural / small town home in southern or central Wisconsin? If so, contact Courtney today!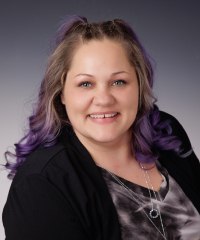 Karri grew up in the Ridgeway/Dodgeville area of SW Wisconsin. She attended Dodgeville high school, worked at Lands' End and spent several years as a licensee in the insurance industry.

Karri currently lives in Montfort with her two children in the home she purchased in 2017. In her spare time she enjoys being with family. Her parents, three brothers and herself try to get the children together as often as possible. She really enjoys volleyball, road trips and summer nights under the stars.

In 2019 Karri decided to pursue her dream of being a realtor and obtained her Realtors License. She enjoys working with people and helping them find the best home and land to fit their lifestyle and has always had an interest in Real Estate.

Unfortunately in 2020 after what was a successful 1st year in the Real Estate Industry Karri had to take a year off to recover from an automobile accident. After the year off Karri is returning as a Realtor and team member of Wisconsin.Propperties Realty, LLC. She will based out of our Dodgeville Office and is looking forward to assisting you with all of your Real Estate needs.
---